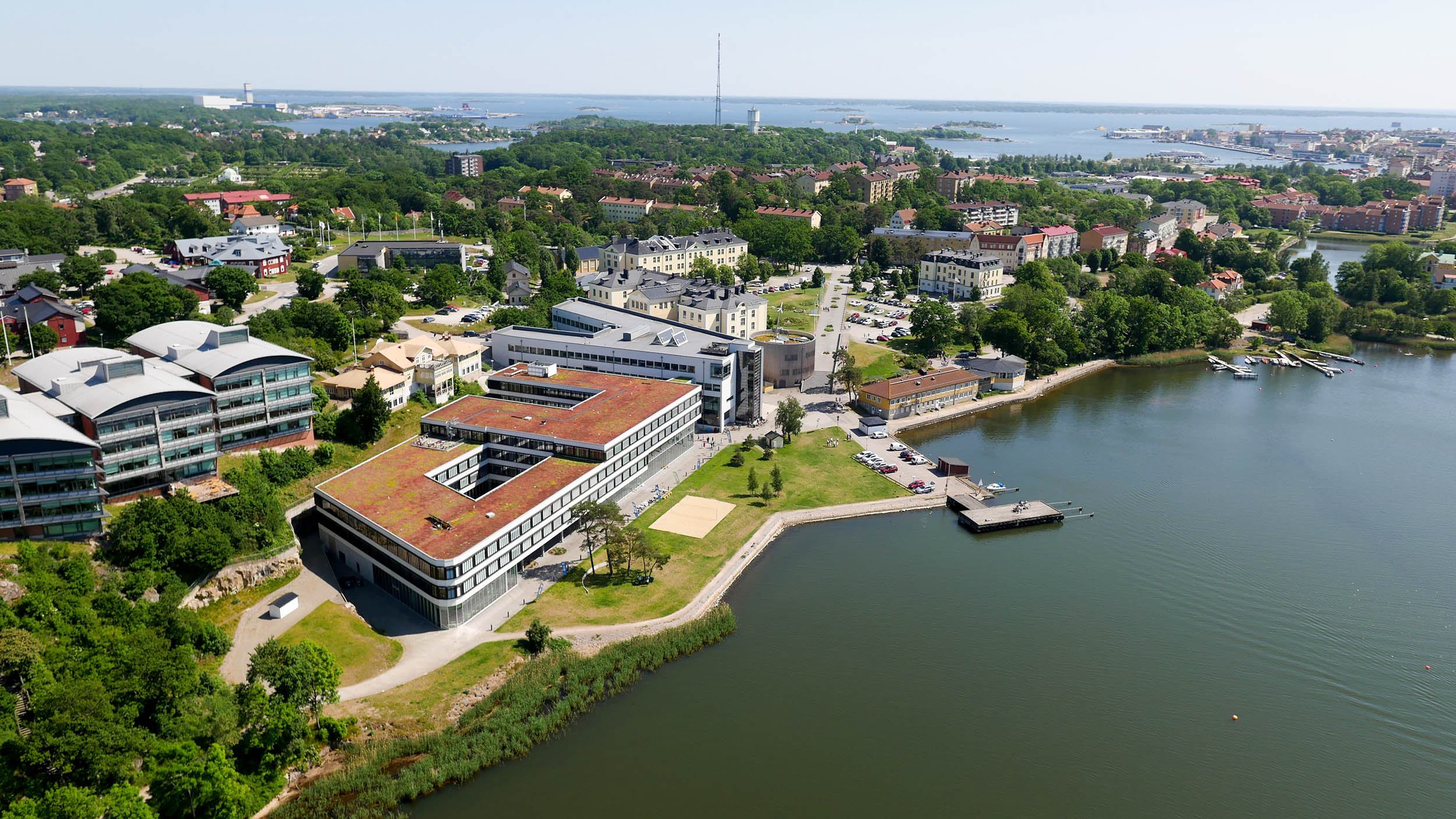 Ref BTH3 2022/237
Blekinge Institute of Technology, BTH, is one of the most distinctly profiled universities in Sweden, where applied IT and innovation for sustainable growth are in focus. In our education and research, engineering and IT are integrated with other disciplines such as urban planning, industrial economics, design and health sciences to contribute to solving the challenges facing society. Everything we do at BTH has three distinct perspectives: innovation, sustainability and in real life, which means cooperation and exchange with both business and industry as well as society. A characteristic of BTH is the close cooperation with industry and society, which permeates both education and research at the regional, national and international level. We conduct education and research at a high international level. BTH has two faculties – the Faculty of Computing and the Faculty of Engineering.
The department of Software Engineering consists of about 50 researchers and teachers from 20 countries. Our tradition in software engineering traces back to 1990 when we pioneered Sweden's first academic education in the area in cooperation with Ericsson. Our strength is the focus on empirical research to strengthen the industry's competitiveness in the development of software-intensive systems, services and products. BTH's research in software engineering is internationally top-ranked, and many of the department's researchers are top-ranked internationally.
Topic area and work description
The position comprises empirical research on tools and processes for security that can be applied in the Software Development Lifecycle (SDLC) as well as software engineering practices with cybersecurity as a direct application. Of special interest are approaches that support security requirements engineering, threat modeling, risk assessment, secure coding practices, quality assurance, and secure deployment. A special focus is given to AI-driven and data-driven automation with the goal of, for example, creating threat models, risk ratings, and vulnerability prediction.
The candidate is expected to have expertise in quantitative approaches (e.g., data science, experimental research); however, knowledge of qualitative methods is appreciated. The candidate is also expected to be comfortable with industry-driven research and industry-academia collaboration. Exemplary areas of research include, but are not limited to:
Security practices throughout the Software Development Lifecycle
Threat modeling and Risk assessment
Software Quality Assurance and Security testing
DevSecOps
AI- and Data-driven security (e.g., Security Analytics)
Rules and benefits for PhD students in Sweden apply to this position. The doctoral student will have an individual study plan in software engineering. The position may include up to 20% of other services, e.g., teaching at the undergraduate and graduate level.
Eligibility requirements
For admission to doctoral employment, it is required that the applicant is or will be admitted to postgraduate education. Eligible for admission to postgraduate education is those who have completed a degree at the advanced level, completed course requirements of at least 240 higher education credits, of which at least 60 higher education credits at advanced level, or at in any other way within or outside the country acquired substantially corresponding knowledge (Chapter 7, Section 39 in the Higher Education Ordinance (1993:100)).
Specific entry requirements
Qualified to be admitted to doctoral education is a graduate at second-cycle level in the technical or mathematical-natural sciences field or otherwise acquired knowledge in order to be able to benefit from doctoral education in the subject.
Meriting competencies and experience
In addition to the requirements described above, eligibility requirements, and assessment criteria for the position, the following degrees, competencies, and experiences are considered meritorious:
Master's degree in Computer Science/Software Engineering or a highly-related field
Professional experience in Software Engineering and/or Software Security
Familiarity with up-to-date technologies in the areas above
Good programming skills
Strong written and verbal communication skills in English
Good team player
Place of employment: Karlskrona.
Employment level: 100%.
Commencement: To be agreed.
Duration: Temporary position. The duration is up to 4 years of full-time research. The position may comprise up to 20% of other duties (e.g., teaching), in which case the duration can be extended to a maximum of 5 years.
Application deadline: March 26, 2023. The deadline has been extended.
Application instructions: Your application shall contain the following:
A cover sheet that describes your background and your knowledge and experience relevant for the position.
A CV.
Certified copies of grades and diplomas.
Contact information for two references.
The earliest date you can start to work.
An appendix with current publications (if applicable).
A link to your thesis (latest/highest degree).
You apply online through our recruitment system by clicking on the "apply" button.

It is the responsibility of the applicant to ensure that the application is complete in accordance with the advertisement and instructions.

Instructions to applicants can be found at https://www.bth.se/eng/about-bth/vacancies-at-bth.

In case of different interpretations of the English and Swedish versions of this announcement, the Swedish version takes precedence.

Blekinge Institute of Technology, BTH, embraces diversity and welcomes applicants with varying backgrounds and experiences.
We work actively to take advantage of the qualities that diversity and an even gender distribution contribute to our operations.

We have chosen media for this recruitment and therefore we reject contact with advertisers or sellers of recruitment services.
Contact person
Michael Mattsson
Professor/Head of Department
+46455385810
michael.mattsson@bth.se
Tony Gorschek
Professor/Lead Scientist SERT
+46455385817
tony.gorschek@bth.se
Monica Carlsson
HR-specialist
+46455385068
monica.carlsson@bth.se
Mikael Åsman
Lecturer, Union representative (SACO)
+46455385720
mikael.asman@bth.se
Read the job description at the university homepage
Post expires on Sunday March 26th, 2023