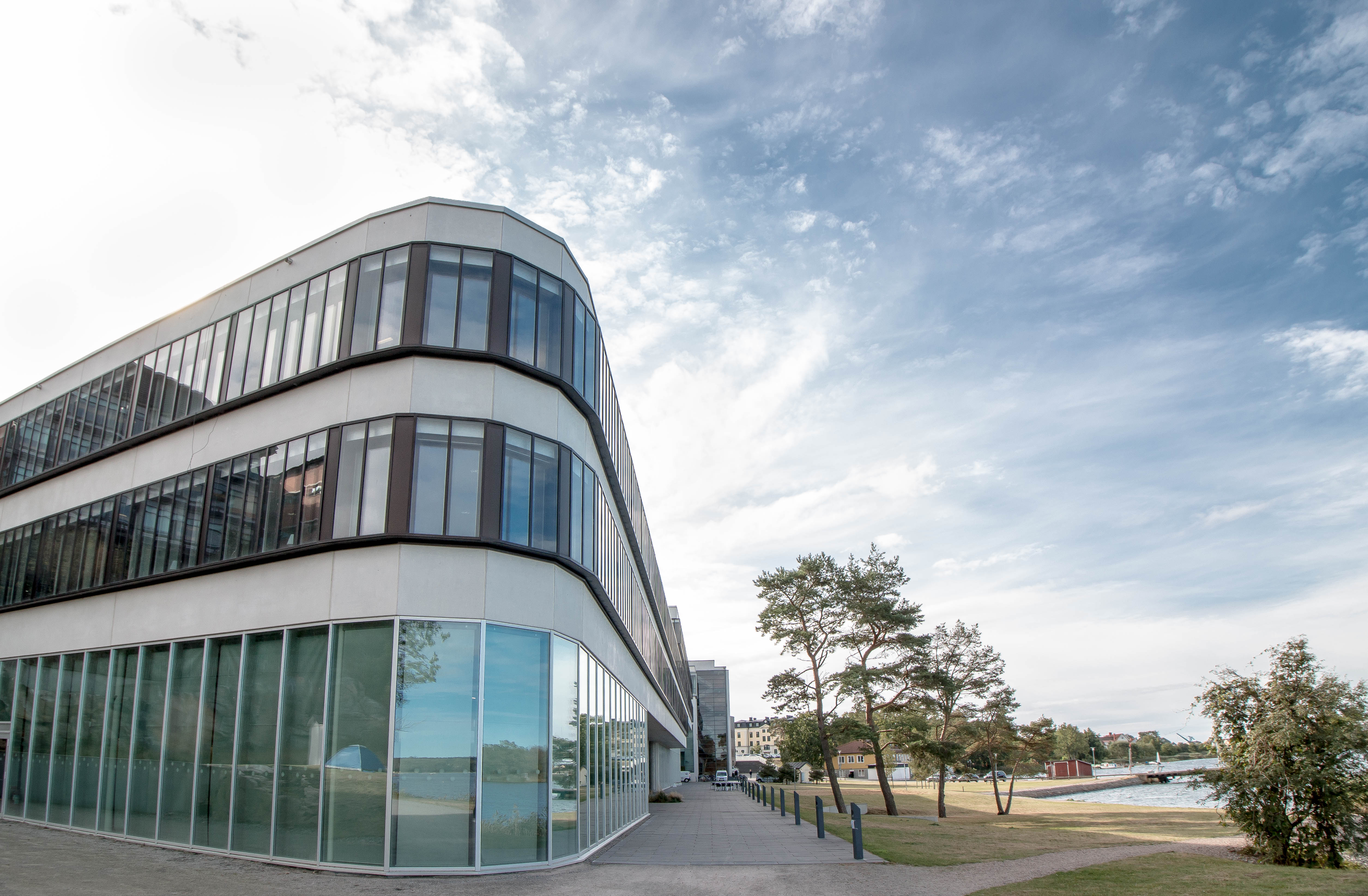 Ref BTH3 2022/248
We are one of Sweden's most distinctly profiled institutes of technology, with a focus on IT and innovation for a sustainable future. A key word at Blekinge Institute of Technology (BTH) is closeness – close cooperation with industry and society, and closeness to our students and to our management.
Our closeness to the sea is also very apparent at both campuses, as well as being a comfortable bike ride away from the city and residential areas. BTH stands for quality and new approaches and strives to be recognised as an open, exciting and creative higher education institution.
We develop new knowledge through our research, which often takes place in collaboration with wider society and with a specific application in mind. The research contributes to a sustainable future, through directly through our research results as well as indirectly, through our PhD graduates and research-based undergraduate studies. To reach our goals, we need motivated and committed staff who are provided with the conditions to deliver research and education of the highest quality. Work environment and equal opportunities are consistently on the agenda and we strive for continuous improvements. Does this sound like your future?
The Department of Software Engineering consists of about 50 researchers and teachers from 20 countries. Our tradition in software engineering traces back to 1990 when we pioneered Sweden's first academic education in the area in cooperation with Ericsson. The department's research and education environment, SERL Sweden – the Software Engineering Research and Education Lab, has since then expanded and is now positioned among the world leaders in software engineering research. The department is responsible for education programs in software engineering from the Bachelor's level up to postgraduate level.
Work description
The position is a combination of studies, industrial research, and teaching in software engineering. The position focuses on empirical research with organizations developing market-driven software-intensive products and services, particularly how continuous software engineering impacts their ways of working, practices, methods, and principles.
Continuous software engineering is a family of concepts that consider software engineering elements such as inception, planning, development, verification and validation, release, and evolution not as separate activities but as ongoing and interconnected processes. A key aspect of continuous engineering is the extensive use of data and feedback loops to fine-tune both the engineering process and the software.
Our tradition of close cooperation with industry means that we expect the candidate to be able to relate to the challenges of industrial software engineering, i.e., with prior experience and background in the development of market-driven products. We also expect the candidates to have sufficient knowledge of data analysis and tools to perform quantitative analysis on industrial data.
We particularly welcome candidates with a track record of utilizing agile/lean practices, such as DevOps, CI/CD, value-based software engineering, and expertise in data- and evidence-driven process improvements.
Rules and benefits for doctoral students in Sweden apply to this position. The doctoral student will have an individual study plan in software engineering.
Eligibility requirements
To be employed as a Ph.D. student, it is required that the applicant is or will be admitted to postgraduate education.
Eligible for admission to postgraduate education is a person who has completed a degree at an advanced level in a technical, mathematical, or scientific field or who has otherwise acquired knowledge to be able to benefit from postgraduate education in the subject.
Meriting competencies and experience
In addition to the requirements described in the work description, eligibility requirements, and assessment criteria for the position, the following degrees, competencies, and experiences are considered a merit:
Master or Master of Science degree in Software Engineering, Computer Science, or equivalent.
Professional experience in software development in the industry.
Industry experience with establishing, evaluating, and improving an organization's software engineering processes, practices, and principles.
Knowledge in evidence-based and data-driven approaches.
Proficiency in data analysis with statistical methods and tools.
Proficiency in written and oral communication in English.
Place of employment: Karlskrona.
Employment level: 100%.
Commencement: To be agreed.
Duration: Temporary employment for up to 4 years of full-time research. The position may contain up to 20% other services, e.g., teaching, whereby the employment period can be extended to a maximum of 5 years.
Application deadline: March 31, 2023.
Your application should contain the following:
A statement of your background, knowledge, and experience in the area(s) relevant to the position.
A CV.
Certified copies of grades and diplomas.
Contact information for two references.
The earliest date you can start to work.
An appendix with current publications (if applicable).
A link to your thesis (latest/highest degree).
You apply online through our recruitment system by clicking on the "apply" button.

It is the responsibility of the applicant to ensure that the application is complete in accordance with the advertisement and instructions.

Instructions to applicants can be found at https://www.bth.se/eng/about-bth/vacancies-at-bth.

In case of different interpretations of the English and Swedish versions of this announcement, the Swedish version takes precedence.

Blekinge Institute of Technology, BTH, embraces diversity and welcomes applicants with varying backgrounds and experiences.
We work actively to take advantage of the qualities that diversity and an even gender distribution contribute to our operations.

We have chosen media for this recruitment and therefore we reject contact with advertisers or sellers of recruitment services.
Contact person
Michael Mattsson
Professor/Head of Department
+46455385810
michael.mattsson@bth.se
Erik Klotins
Postdoc
+46455385840
erik.klotins@bth.se
Monica Carlsson
HR-specialist
+46455385068
Mikael Åsman
Union representative (SACO)
+46455385720
mikael.asman@bth.se
Read the job description at the university homepage
Post expires on Friday March 31st, 2023